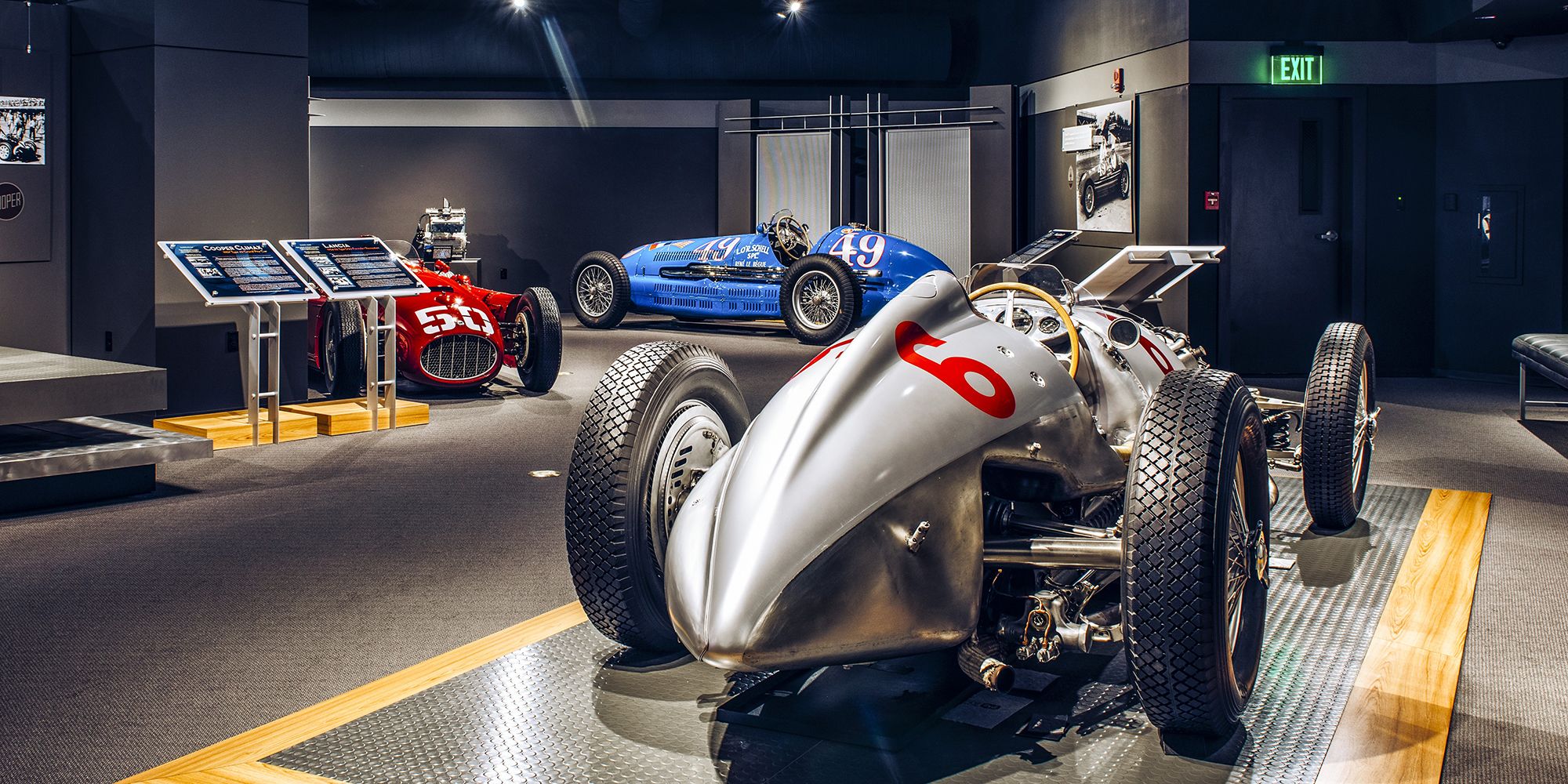 Revs Institute is more than a car museum — it is a place to see society through a different lens. It is an invitation into a working educational institution dedicated to the study, preservation, conservation, and restoration of historically significant automobiles. Explore the rich historic materials and images that define the automobile's role in society and sport. Step into another world at Revs Institute.
When We Are Open
Revs Institute is open on Tuesdays, Thursdays, and Saturdays only, from 10 am – 4pm. All visitors must reserve tickets online for specific dates and times in advance. Admission available every half-hour from 10:00 am to 2:00 pm. Regrettably, walk up visitors cannot be accommodated.
The Mission
Revs Institute is a 501(c)(3) not-for-profit organization dedicated to deepening the understanding and appreciation of automotive history. To fulfill this mission, we are guided by the following principles:
We will acquire and preserve materials of rich content in multiple formats that bring automotive history to the scholar.
We will foster an environment of inquiry and access to nurture research and teaching.
We will uphold high standards of professionalism and conform to progressive library and archival practices.
We will embrace technological advancements to deliver history in exciting and compelling ways that resonate with the public.
For more information, please visit: https://revsinstitute.org/