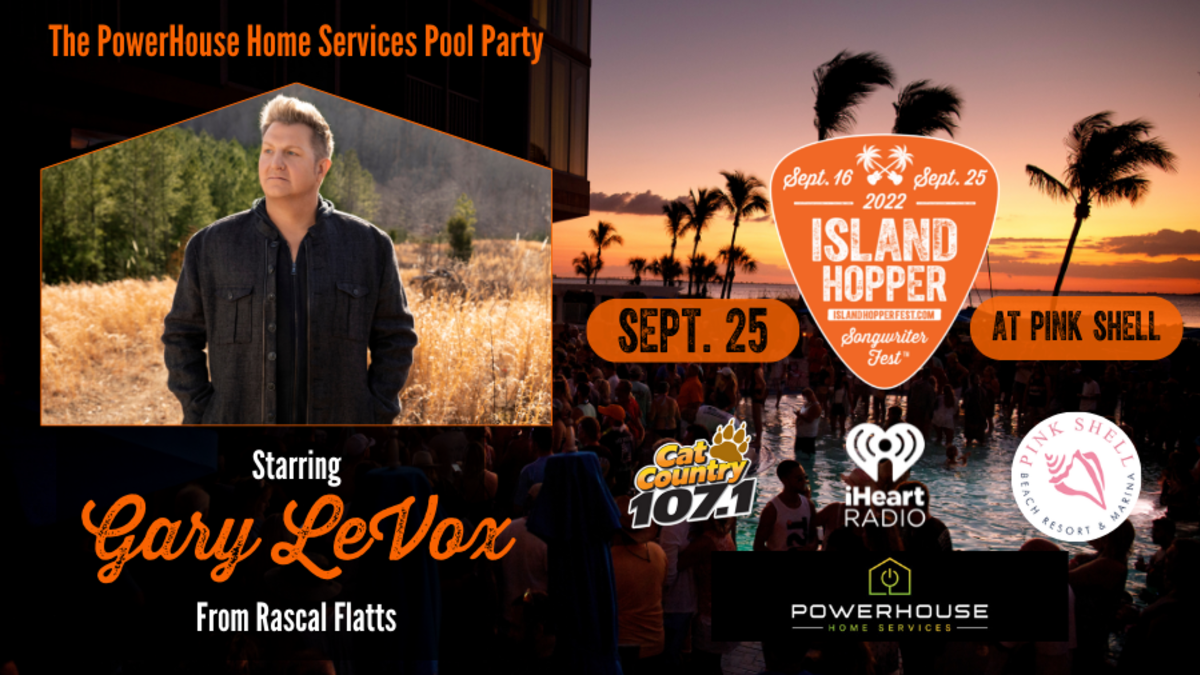 Island Hopper Songwriter Fest is a 10-day music festival in Southwest Florida featuring performances by the greatest singer-songwriters from Nashville and nationwide. The festival is broken up into three locations with the first weekend kicking off on Captiva Island (Sept. 16-18, 2022), then moving to downtown Fort Myers during the week (Sept. 19- 22, 2022), and ends with a weekend on Fort Myers Beach (Sept. 23-25, 2022). Most shows are free with the exception of a few ticketed experiences like our headliner shows. Stay up-to-date on festival news by downloading our festival app or follow us on social media.
The Island Hopper Songwriter Fest has enchanted the islands, beaches and neighborhoods of Fort Myers for years, inviting music lovers to enjoy hundreds of free performances in intimate island venues showcasing some of country music's best singer-songwriters. We've had a lot of fun throughout the years.
For more information, please visit: https://www.island-hopperfest.visitfortmyers.com/
Don't wait! Book your stay for the Annual Fort Myers Beach Island Hopper Songwriter Fest NOW!